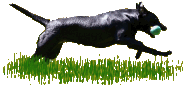 Our philosophy to focus on only one thing at a time during halfday-seminars have been very successful and as we understand, very appreciated. To be able to come into "our way of thinking" and for the dogs to get the repetition theese hours of training offers during the day, has made success over and over again




PLANNED PRIVATE CLASSES

PRIVATE TRAINING
Alone or in Group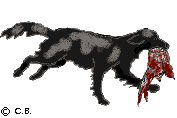 Sometimes you need feedback on something you have been doing a lot of practice on, perhaps you´re stuck in the same old and need help to get further in your training, help when problems arrive or just new ideas & input on the training. Maybe you are a beginner and don´t know how to start your training and sometimes it just feels better to be part of a smaller group or just alone. This is where the private training is very good.
You should always feel content and see success
after each occation.
Mail me for details:

Individual Trainingprogram
Have you got a special goal for your training and want individual help but for any reason can not book a number of private classes?
From spring-09 I can provide individual trainingprograms with personal follow-up.

.
1 privatlesson

8 individully set programs
-A personal training- and follow-up-book.

Follow up by telephone one a week -4 times

1 privatlesson


Private training

Mondays in Gothenburg area
from May-Oct exc. July from 09-18

All other days on Tjörn
or in your area for a travelcompensation.


Engaged by:
Dogcampus-school in Hällefors,

Swedish Flatcoated Retrieverclub

Swedish Labradorclub

Norvegian Retrieverclub

Russian Retrieverclub

Foxlodge shootingrange in Russia

Finnish Flatcoated Retrieverclub

Swedish Spaniel & Retrieverclub

Kalmar BK,

Nova Scotia Duck Tolling Retriever Club

Kennels, Traininggroups & Private persons
around Sweden and Norway